Finca El Tornero II
High quality cottage with date 22/04/2002 nº CR-HU-100
To book http://www.fincaeltornero.com/reservas.html
 
 
OFFERS
 
OFFERS IN THE HOUSE EL TORNERO II (10 PEOPLE)
 
 
  ( 1 ) Weekend with multi adventure activities, such as:
 
         CLIMBING 
         RAPPEL 
         SPELEOLOGY
         ARCHERY                              € 965.00 
 
 
 ( 2 )  Weekend with activities, such as:
            HIKING
            ARCHERY            €815.00 
 
 ( 3 ) Weekend with activities, such as: Fin de semana con actividades, comprendiendo: 
         HIKING
            (CLIMBING OR RAPPEL OR SPELEOLOGY) €995.00  
 
( 4 )  Weekend with visit to the cave of the Wonders and to the Ham's museum: €795.00 
 
( 5 )  Weekend with patrimonial visit through villages of the mountain chain: €855.00 
 
      NOTE:
               We can offer you any variation about the previous ones.
 
  
 
THE HOUSE
The house El Tornero II is of new building, is surrounded by chestnuts and cork oaks, built by stone and Arabic tiles, keeping the features and the type of the old buildings of the place. It was inaugurated in 2006 and for the rural tourism with the number CR-HU-100. It has a surface of 204 m2 in two floors with roofs of Wood and battens of chestnuts.
 
The whole house has floor heating, through transmission system, so it makes you feel comfortable. It is also equipped with a central aspiration installation.
Outside and next to the house there is an area to barbecue under the shade of the chestnuts, where you could taste the delicious products of the Iberian pork, typical of the area. Wide parking area.
 
It is located 300 mts faraway of the house El Tornero I with it shares the swimming pool.
 
 
 
You get directly in the living room, with stone chimney at the end and on the right side there is a stairs that give access to the first floor. On this floor there is a living room to enjoy quietly the Reading.
 
It has five bedrooms, three on the ground floor and two on the first one. Each of them has two single beds with wood headboard, wardrobe, tables and desks, ventilation direct outside and with bed sheets and blankets.
 
 
Wide kitchen fully furnished with Wood, with hob, microwaves, washing machine, fridge, dishwasher and all the necessary tools for its perfect working.
 
 
Three full bathrooms, two of them with bath and one of them with shower for disabled people, towels are included.
 
KIND:
Casa Rural
CAPACITY:
10
RENTAL:
full
LOCATION:
Isolated
PETS:
consult
DISABLED ACCESS: yes
EQUIPMENT AND SERVICES
Indoor kit
Heating, Fireplace, Cared decoration, Pets (consult), TV in living room
Outdoor kit
Parking, Barbecue, Good views, Disabled people, Garden furniture, Swimming pool, Terrace, Green area
Services in the area
| | | | |
| --- | --- | --- | --- |
| Airport | 100.0 km | Bus | 1.0 km |
| Cash machine | 1.0 km | Health Center | 1.0 km |
| Train station | 100.0 km | Chemist´s | 1.0 km |
| Petrol station | 1.0 km | Golf | 20.0 km |
| Equestrian sports | 100.0 km | Sea/ beach | 120.0 km |
| Swimming pool | 1.0 km | Restaurant | 1.0 km |
| Supermarket | 1.0 km | Taxi | 1.0 km |
WHERE TO GO
Castaño del Robledo

En pleno corazón de la sierra, en medio de una frondosa masa forestal rica en castaños, de donde toma su nombre, pinos, alcornoques y encinas, rodeado de huertas y frutales, se sitúa el Castaño del Ro...
El valle del rio Murtiga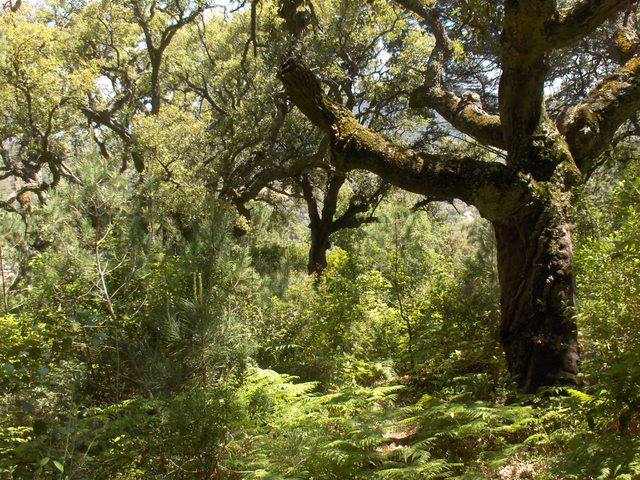 Galaroza y el rio Murtiga
Almonaster La Real

Almonaster, en plena Sierra de Aracena, por su acentuada identidad cultural, su vigorosa naturaleza y su singular poblamiento, forma un territorio con personalidad propia que se proyecta en los modos ...
UPCOMING EVENTS
Festival Internacional de la Sierra
En Fregenal de la Sierra, del 14 al 16 de agosto de 2019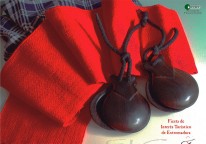 A mediados de agosto (sin confirmar fechas todavía). El Festival Internacional de la Sierra, declarado de interés turístico de Extremadura y considerado como uno de los quince mejores festivales de Es...
VISITAS VIRTUALES
FINCA EL TORNERO I
FINCA EL TORNERO II
FINCA EL TORNERO III
ENVIRONMENT´S INFORMATION
Aracena
It is a touristic place by excellence, it is led by the hill of the castle, over it there are the ruins of the old fortress risen and of the Priorial of the Castle Church (XIII century), which was built by the Templars. Under this hill is located the Cave of the Wonders. Traditional touristic destination, thanks to the attractive of the famous Cave of the Wonders, insignia of all the Mountain Chain, that in many occasions has overshadowed the rich cultural and ethnographic heritage of this beautiful city. Above a monumental heritage of first order, the locality has an active cultural life, a wide and representative varied festive of the habits. The traveler who visits Aracena cannot miss the charming of its rural areas, rich in manifestations of folk architecture (fountains, sinks, mills), and the attractive of its landscapes. This city has with the widest net of marked paths of the Mountain Chain, ideal for hiking, and that lets us to know by foot, by horse and sometimes by bike as well the attractive places of the rural environment. And everything with the fullest offer of touristic services.
Tours

*Cave Las Maravillas.
* Historic Artistic Heritage route.
*Museums route .
*Water route.
*A walk through the squares
*Route of Aníbal González.